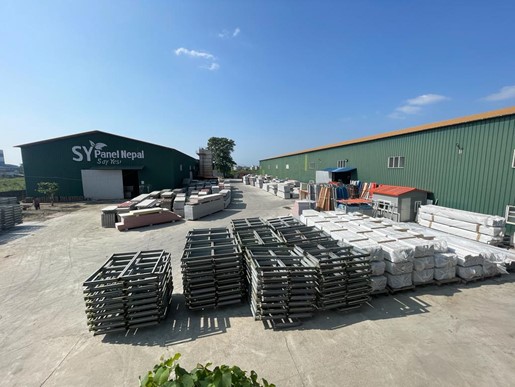 About us
Introducing SY Panel Nepal Ltd., a leading panel manufacturing company in Nepal and a proud subsidiary of SY CO. LTD. based in South Korea, renowned as Asia's No. 1 Panel Manufacturer.

At SY Panel Nepal, we specialize in producing high-quality EPS and PUFF sandwich panels, offering intelligent and innovative building solutions. Our panels are not only cost-effective but also robust and efficient, featuring exceptional insulation properties suitable for extremely hot or cold climates.

One of our core strengths lies in providing comprehensive solutions for earthquake-resistant structures, guiding you from the initial design phase to the final construction, ensuring safety and reliability.

In addition to our exceptional sandwich panels, we offer a diverse range of supplementary materials essential for panel constructions in Nepal, including Korean Sandwich panels, UPVC Windows, Steel doors, and more.

We take pride in our products and techniques, as they are guaranteed to optimize your project by saving both Time and Money. Choose SY Panel Nepal Ltd. for cutting-edge solutions that deliver superior performance.