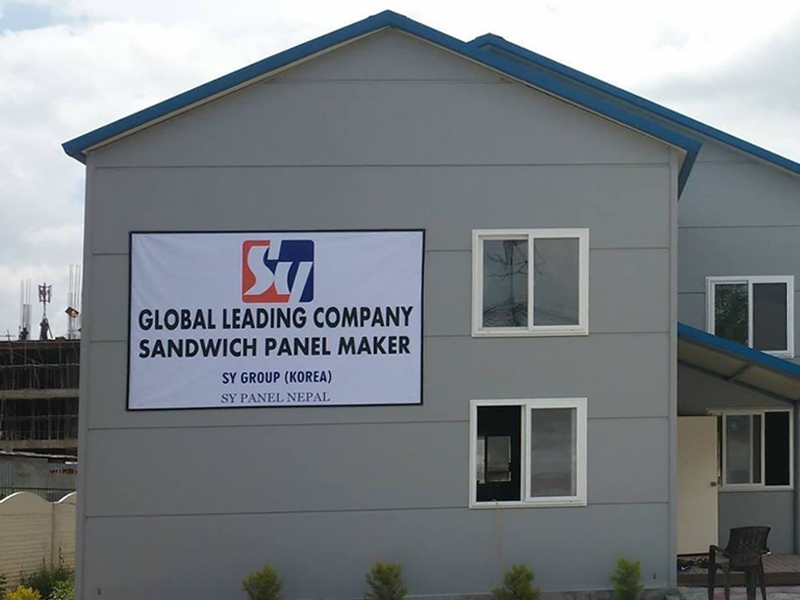 About us
A subsidiary of SY CO. LTD.(South Korea), Asia's No. 1 Panel Manufacturer.
SY Panel Nepal Pvt. Ltd. is a leading construction company in Nepal. Our company has EPS based panels. Our EPS Panels help achieve smart, innovative building solutions that are cheap, strong, efficient and with high insulation properties for extreme hot or cold climates. 
SY Panel Nepal comes up with a solution for Earthquake-resistant structures from start to finish.
We are the one & only authorized dealer in Kathmandu, Nepal to sell Korean Manufactured Panel . We sell Korean Sandwich panels, UPVC Windows, Steel doors & other subsidiary materials required for Panel Constructions in Nepal.
"Our products and techniques are guaranteed to save you Time & Money."